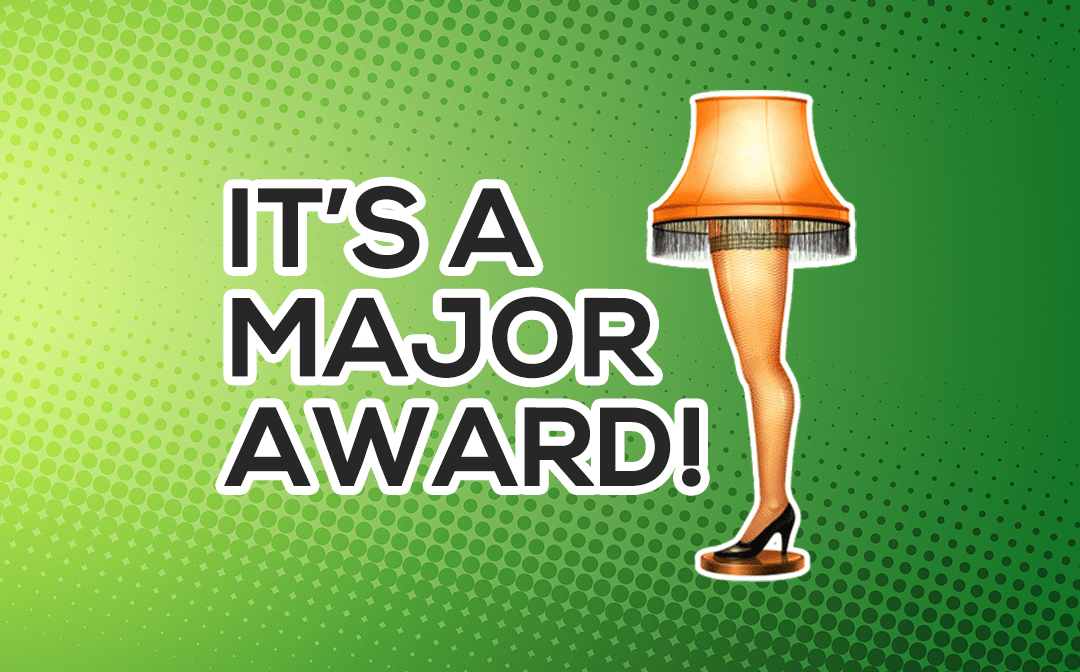 Over 14 years ago my partners and I sold our software company to a large corporation. It was bittersweet and the culmination of almost 20 years of work. Our company had been very lean, less then 10 employees and we were now part of a large organization. I wasn't use to the politics that came along with this change. I have always worked for small companies in my professional career and to be honest, I prefer it. As part of the acquisition, I had to commit to a one-year employment contract so I had to make the best of it.
One day about six months into my new position I was told there was a call for me from the home office. They wanted to get a mailing address from me for a length of employment award. Do they give awards for just showing up to work for an extended period of time?  Maybe corporate life wasn't going to be so bad. I gladly took the call and gave the home office all the information to receive my reward. I asked why the award was coming since we had only become part of the corporation less than a year earlier. They explained that when the acquired another company they grandfathered in the employees years of service. How nice is that?
I have a history of self-deprecating humor. I will always take something uninteresting, boring or otherwise ordinary and mock it by talking it up over the top, even though everyone around me knows it isn't. In this case, I started walking around the office and telling everyone I was getting an award in a very smarmy kind of way. Maybe I had just been subjected to a never-ending Christmas Story marathon but I started telling people it was a major award. I really milked it and continued to bring up my major award for what seemed like an eternity. I would call our office manager and ask her to please contact the home office and find out where my award is and why is it taking so long. I would bring up my major award while at lunch with the other employees and even during staff meetings. It was always good for a laugh.
I shared an office with ….. let's call him Bob, I never like to use people's real names in my posts. I think my major award talk started to wear thin on Bob. Maybe it was me. Who am I kidding, who could get tired of me?
The big day arrived and I was brought in the package from the home office that contained my major award! Finally, I would get the recognition and respect for just showing up for my job! Bob, now totally fed up with the major award, excused himself to use the restroom while the entire company gathered around my office door to behold the splendor of my award.  They ooo'ed and ahhh'ed over the box as I cut it open first revealing a catalog of gifts to choose from. The award came with my choice of a free gift? Could this day get any better?
Underneath the catalog lay a beautiful engraved plaque commemorating 10 years of service which I thought was strange since I had closer to twenty. I held the major award high for all to see. Everyone was making over how beautiful it was until I interrupted by yelling. "What the hell is Bob's name doing on the back of my major award!" Sure enough the award wasn't mine at all, it was Bob's
They had contacted me because I was listed as Bob's supervisor and I needed to present him with the award. The laughter at my expense was brutal but I can't say it wasn't deserved. Just as the laughter was dying down, Bob returned to the office and sat at his desk and I had to turn around and say "Bob we would like to thank you for your 10 years and service." and hand him his award for 10 years of just showing up for work.
Bob also had revenge fun by mounting the plague on the wall in our office, asking me to help him center it and then continuing to ask my advice on which of the gifts he should pick for HIS MAJOR AWARD.
Karma is a bitch.
~Rob